One of the BEST perks of working for Squamish Personnel as a temp is that we grant you access to a discounted Whistler Blackcomb Season's Pass all season long!  Not only does the Spirit Pass offer local workers a discounted Whistler Blackcomb season's pass, but it also offers some other great perks – like 20% off Whistler Blackcomb on-mountain food, fresh tracks breakfast and WB retail all!
Simply complete 10 shifts for us this fall or winter in any position and you will qualify.  Not only that, you will have also earned enough in extra wages to pay for it!
Let's do the math… 
WPS Temp Base Wage: Tier1: $18 plus 4% vac pay x 8hrs x 5shifts = $748.80
WPS Temp Base Wage: Tier2: $19 plus 4% vac pay x 8hrs x 5shifts = $790.40
Total earnings after 10 temp shifts with WPS: $1,539.20
Cost of a 2020/21 Spirit Pass: $1,273+tax = $1,336.65

… with $200+ in change leftover for beer and nachos with your mates !!
❄❄❄

Of course, there's a couple more easy steps that you have to do in order to claim your Spirit Pass (isn't there always a catch?)   It's only offered as part of the Whistler Chamber's award-winning "Whistler Experience®" customer service and resort awareness program.    So before you can purchase your discounted Whistler Blackcomb Spirit Pass you'll have to complete a Whistler Experience online training session (cost is $40).   But it's a small price to pay for such a great deal.  And it's available long after all of the Epic deals are gone (all season long, remember?)
❄❄❄
Now if you're thinking "heck ya, sign me up", then you've come to the right place!   Enrolling to be a temp worker for WPS is a quick and easy process: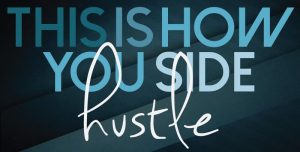 So there you have it.   We think it's a pretty good perk and we are happy to be able to offer it to our fantastic crew this year – and every year.
Now all we need is more snow!!
❄❄❄❄❄❄❄❄❄❄❄❄❄❄❄❄❄❄❄❄❄❄❄❄❄❄❄❄❄❄❄❄❄❄❄❄❄❄
---
ABOUT THE SPIRIT PASS AND WHISTLER EXPERIENCE PROGRAM
Here is a bit more info about the Spirit Pass & Whistler Experience Course for your interest: