Part Time
Temporary
Wages up to $29/hr + Vacation Pay, Perks + Rewards! CAD / Hour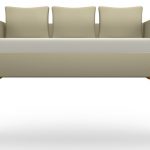 Website Squamish Personnel
- Great side-hustle. Good wage, flexible schedule
General labourers are much needed in the Sea-to-Sky.  We have plenty of shifts available in Whistler, Squamish and Pemberton to assist with local renovations, construction projects and landscaping .

This is a great way to earn extra income, or even try out a new company. Long term positions are often offered to employees who are interested in staying on, but there's no commitment required! Temp work is about picking the shifts YOU want WHEN you want.
DATES: Pick the shifts you would like to work from our available dates. Full time and part time hours available. Completely flexible schedule.

HOURS: Flexible start times – usually around 8am or 9am for 6-8 hours.
LOCATION: Indoor and outdoor job sites throughout Squamish, Whistler & Pemberton.
DUTIES INCLUDE: Assisting with general labour tasks that may include moving of materials, furniture,  rubbish and supplies at variety of construction and landscaping sites.  Involves physical labour and heavy lifting.
SKILLS / QUALIFICATIONS REQUIRED: Physically fit, ready to work hard, able to lift heavy loads (50lbs) and be on your feet all day. Prior construction or work site experience beneficial.
ADDITIONAL DETAILS / REQUIREMENTS: STEEL TOED BOOTS ARE USUUALLY REQUIRED! Work gloves and hard hat are also beneficial on construction sites.
WAGES: $20-$29/hr + 4% vacation pay

Squamish Personnel uses a progressive pay system that awards pay increases based on the number of Successful Shifts completed. The more you work with us, the more you get paid per hour! HIGHER WAGES are also available for Red Seal Certified employees or Team Leads, and many shifts include extra bonuses per hour. All wages also include 4% vacation pay. Ask us for more details!
GENERAL LABOURERS without Steel-Toed Boots & limited experience:
Proby (Tier 1) = $20/hr to start
Regular (Tier2) = $22/hr after 10 Successful Shifts
Hero (Tier 3) = $24/hr after 20 Successful Shifts
GENERAL LABOURERS with Steel-Toed Boots & limited experience:
Proby (Tier 1) = $22/hr to start
Regular (Tier2) = $24/hr after 10 Successful Shifts
Hero (Tier 3) = $26/hr after 20 Successful Shifts
SKILLED CONSTRUCTION LABOURERS with PPE & at least 2 years experience:
Proby (Tier 1) = $25/hr to start
Regular (Tier2) = $27/hr after 10 Successful Shifts
Hero (Tier 3) = $29/hr after 20 Successful Shifts
Successful Shifts = be on time, work hard and make our clients happy.  These can be in any temp position with Whistler Personnel.
---
SIGNING UP IS  SO EASY!
If you want more information, or if you're ready to sign up, you can get in contact in one of three ways;
Submit your resume and/or qualification details, see APPLY FOR JOB link below (you only need to do this once)
Email info@squamish-jobs.com with any questions
Or call 604 905 4194 ext 1 to speak with us directly!
Tip for Out-of-Town Applicants:  If you are currently living outside the area, be sure to tell us about your plans to relocate including if you've already secured or researched local accommodation and your planned arrival date.  Click here for some resources.
And don't forget to follow us on Facebook for updates! https://www.facebook.com/squamishjobs
---
WHY SIGN UP FOR TEMP WORK?
Are you looking for supplemental income, or have extra time to spare between other work? If you enjoy the flexibility to call the shots on when and where you work, temp work is for you!
Squamish Personnel has regular temp job opportunities for labourers, housekeepers, cleaners, servers, bartenders, landscapers, event installers and hosts, kitchen workers, administrators, construction workers and much more. A quick call will have you set up with our mobile app that allows you to see and sign up for any shift you like. It's that easy!
We can provide work that suits your skills, lifestyle and schedule. It's all about what's right for YOU, so get in contact and let's find out exactly what that is. Our career matching and consulting services are confidential and 100% FREE to candidates – with no strings or commitments required.
REWARDS – REWARDS – REWARDS!

More than ever, we are rewarding our team for helping out by running Seasonal Prize Draws, Housing Rebates, Superhero Bonuses, Signing Bonuses and Referral Rewards!!
CLICK HERE for more info: www.squamish-jobs.com/rewards/

Ask your question here or contact us anytime!