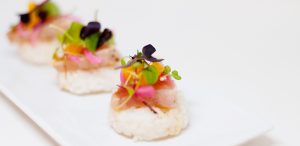 Mission Statement

"To help talented culinary and restaurant professionals find the right kitchen and team for their professional and lifestyle goals."
There is a growing demand for everything culinary these days and Squamish Personnel's Culinary Careers Division is here to help!
This division specializes in the recruitment and placement of qualified and passionate professionals looking to grow their culinary or restaurant careers and work with the best chefs, teams and kitchens in the business.  Our commitment is to ensure that both the candidates and businesses we serve thrive with a perfect fit.
We offer our candidates career guidance, resume consultation and no-charge placements in new long-term positions.   We also provide them with extra shifts and income, schedule flexibility and the freedom to experience new kitchens and positions as temporary relief workers.  We are always adding  amazing people to our growing team and always available for a quick, initial free chat about how we can help them find just what they need.
We offer our clients both temporary relief workers to cover shortages, peak periods, holidays and injuries as well as intelligent and personalized recruitment and placement of key long-term personnel.
Quite often our clients find a great match in the temporary workers we send them and hire them on for permanent roles – it's a great 'try before you buy' opportunity for both parties where everyone wins!