Full Time
Part Time
Temporary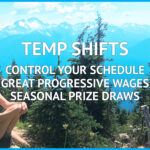 Website squamishjobs Squamish Personnel
Pick your shifts and earn extra $$
Earn top $$ wages picking up shifts all summer long as part of Whistler & Squamish Personnel's Temp Worker program in Squamish and Whistler.

We have plenty of shifts available every day ~ which allows you to design your perfect schedule! Flexibility at it's finest….
WHY SIGN UP FOR TEMP WORK?
Are you looking for supplemental income, or have extra time to spare between other work? If you enjoy the flexibility to call the shots on when and where you work, temp work is for you!
Whistler & Squamish Personnel has regular temp job opportunities for labourers, housekeepers, servers, landscapers, administrators, and much more. A quick call will have you set up with our mobile app that allows you to see and sign up for any shift you like! It's that easy!
We can provide work that suits your skills, lifestyle and schedule! It's all about what's right for YOU, so get in contact and let's find out exactly what that is. Our career matching and consulting services are confidential and 100% FREE to candidates – with no strings or commitments required.
---
TOP WAGES AND REWARDS: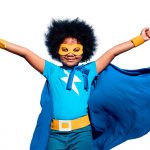 Whistler & Squamish Personnel uses a progressive pay system that awards pay increases based on number of Successful Shifts completed. The more you work with us, the more you get paid per hour! After you complete 10 probationary shifts, you get a $2/hr wage bump – then you get another bump after 20 shifts for being a HERO!
MINIMUM BASE WAGES—no experience needed:
Proby (Tier 1) = $20hr to start
Regular (Tier2) = $22/hr after 10 Successful Shifts
Hero (Tier 3) = $23/hr after 20 Successful Shifts
HAVE EXPERIENCE?—earn higher base wages! For example;
Experienced Room Attendants $23-$26/hr
Experienced Construction Labourers $24-$27/hr
Carpenters & Skilled Trades $26-$41/hr
Cooks & Chefs $28 – $41/hr
Bookkeepers / Exec Assistants $26-$41/hr
and many, many more!
EXTRA BONUSES:
4% vacation pay on every shift
Superhero Bonuses = +$2-$4/hr
Holiday Bonuses = +$2/hr on long weekends & holidays
Graveyard Bonuses = +$2/hr on shifts that start after 10:30pm
---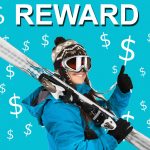 Complete a minimum of 15 shifts with us this season to be automatically entered into our prize draw:
$1000 CASH OR A SEASONS PASS TO OUR TOP EMPLOYEE who successfully completes the MOST number of shifts.
$1000 CASH OR A SEASONS PASS TO OUR EMPLOYEE DRAW WINNER! Each shift you work gets you 1 ballot in the draw, so the more shifts you work, the better your chances of WINNING will be!
WHISTLER BLACKCOMB SPIRIT PASS
We offer WB Spirit Passes to all employees! Even after Vails' Early Bird discounts are long gone, our employees can still enjoy access to a discounted Whistler Blackcomb Season Pass which comes with lots of other great perks as well! Click Here for more details.
Check it all out here: www.squamish-jobs.com/rewards/
---
SIGNING UP IS EASY!
If you want more information, or if you're ready to sign up, you can get in contact in one of three ways;
Submit your resume and create a profile here: CREATE PROFILE
Email info@squamish-jobs.com with any questions
Or call 604 905 4194 ext 1 to speak with us directly!
Follow us on Facebook for updates: www.facebook.com/squamishjobs
Our career matching and consulting services are confidential and FREE to candidates – with no strings or commitments required.
---
EXAMPLES OF WORK ASSIGNMENTS AVAILABLE:
EXAMPLES OF TEMP SHIFTS AVAILABLE:
Chefs / Prep & Line Cooks
Housekeepers / Stewards
Dishwashers / Kitchen Helpers
General Labourers / Construction Trades
Reception / Office Admin / Bookkeepers
Event Crew & Installers
Banquet Servers / Bartenders
Landscaping / Yard Maintenance Crew
…and many more come in each day!!
CREATE A PROFILE TODAY &
GET STARTED RIGHT AWAY!
CREATE PROFILE