Temporary
This position has been filled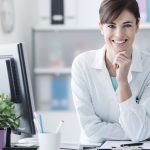 Website Squamish Personnel
- great temp opportunity!
We are looking for a personable and customer service oriented Receptionist to work over the next few weeks at a local law firm office in Squamish! Looking for someone with general reception skills and exceptional customer service!
Work Assignment Details:
POSITION TITLE: Receptionist
TIMES: 9am-5pm daily (with 30 minute lunch break).
DATES: Monday to Friday starting January 11th or 12th, 2021 for 4 to 6 weeks (possibly longer if required).

January 11th to 15th
January 18th to 22nd
January 25th to 29th
February 1st to 5th
February 8th to 12th
February 15th to 19th
SCHEDULING NOTES:

**Preference will be given to someone who is available to cover all or most of the shifts.
DUTIES INCLUDE: General reception, answering, managing and directing phone calls and emails, greeting clients and answering inquiries. Some appointment scheduling and data entry.
SKILLS / QUALIFICATIONS REQUIRED: General reception experience with a professional, outgoing and warm demeanor. Strong communication and organization skills. Solution-focused with the ability to problem solve; able to think on your feet!
ATTIRE: Office professional – Clean and presentable. No jeans or runners. No visible brands, facial piercings or loud tattoos.
WAGES: $18 – $20/hour plus vacation pay
Whistler Personnel uses a progressive pay system that awards pay increases based on number of Successful Shifts completed. The more you work with us, the more you get paid per hour!

Tier 1 = $18/hr to start plus 4% vacation pay
Tier 2 = $19/hr after 5 Successful Shifts plus 4% vacation pay
Tier 3 = $20/hr after 10 Successful Shifts plus 4% vacation pay

Successful Shifts = be on time, work hard and make our clients happy.
All shifts in any position worked with WPS count towards a higher Tier for all future shifts.
TO APPLY: We are moving quickly to fill these shifts so please contact us ASAP if you'd like to be considered.
Submit your resume and/or qualification details, see APPLY FOR JOB link below (you only need to do this once).
Email info@squamish-jobs.com with your availability.
Ensure we can reach you (check your email and keep your phone on).
---
WHY SIGNUP FOR TEMP WORK?
Perhaps you're looking for supplemental income? Filling in time? Have one day, one week or one month to spare? Between seasonal work? Enjoy variety and flexibility? We can connect you with Whistler's top employers and provide work that suits your skills, lifestyle and schedule.
Whistler Personnel has regular temp job opportunities for administrators, housekeepers, servers and bartenders. It's a great way to pick up extra shifts during slower periods or days off. Submit your details to us including the type of work you want, the times and days you are available and the pay you require and notify you each time something suitable comes up.