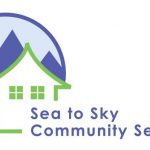 Website Squamish Personnel
- Amazing community organization to work for!
At Sea to Sky Community Services we provide social service programming to help thousands of children, youth, and adults build their skills, confidence, and mental health. We offer a wide variety of programs: childcare, youth services, senior's at-home care, community living homes, counselling, pregnancy and parenting classes, a Food Bank, and more.
And we need your help! If you or someone you know has a passion for caring for their community, we have a role available. Build a long and meaningful career alongside a wonderful team of over 160 people who share your values.
Current Openings Include:
In Squamish:
In Whistler:
In Pemberton:
For full job descriptions and more about each of these roles visit our website at: www.sscs.ca/about-us/job-postings/
About the SSCS and our Perks and Benefits:
Company Culture & Values: Compassion, Collaboration, Respect, Inclusivity, Accountability and Professionalism.
Career & Growth Opportunities: There are many growth opportunities in various directions at SSCS. We employ a diverse workforce in a multitude of fields: social work, education, administration, childcare, and many more. Staff are encouraged to pursue their professional development goals.
Employee Benefits: We offer a generous benefits package to both our unionized and non-unionized employees. This includes healthcare and dental coverage, a generous vacation allowance, and much more.
Applying is Easy!
Complete an application and Whistler Personnel will forward your information directly to Sea to Sky Community Services: https://www.whistler-jobs.com/apply-for-work/
OR if you already have a profile with us, send us an email to talent@whistler-jobs.com to let us know which position are you are interested in.