Full Time
Long Term
Part Time
Seasonal
Temporary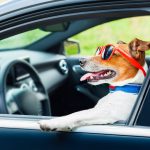 Website squamishjobs Squamish Personnel
- Be your own boss! Awesome earning potential!
You've seen the breaking news!  B.C, has approved the first ever ride-hailing company in the province, move over Uber – here comes WHISTLE!  And what's more, they're launching in the Sea to Sky first!  Woo Hoo!  Be part of this ground breaking launch and sign up as a contract ride-hailing driver.  Class  1, 2, or 4 drivers with their own vehicles can get up and running right away!
About the Role: 
Design your own schedule to fit around your other commitments.
Drivers will retain 70% of the fare. (30% commission to Whistle).
Drivers will be paid 2 days after they drive by direct deposit.
This is a contract position, no taxes are taken from earnings.
For our launch drivers, Whistle will cover the following expenses to get you up and running:
Free Vehicle Inspection ($100 value).
First $1,500 earned is commission free ($450 value), this applies to the first 30 days after your first fare.
The Perfect Candidate:
Must hold a valid class 1, 2 or 4 driver's license (if you do not, no problem! Sign up to our next class 4 license workshop).
Be 19 years of age or older.
Provide a copy of your ICBC driving record.
Able to provide a Police Record Check
Own a vehicle that is less than 10 years and 1 month old (for the right candidates, vehicle options are available).
Pass a vehicle inspection performed by a designated facility.
Provide your own smart phone.
Have great customer service skills.
Responsibilities Include:
Safe transportation of customers between destinations.
Perform pre-trip inspections.
Provide a polite and friendly travel environment.
Maintain vehicle safety, appearance and cleanliness.
Be an awesome ambassador for Whistle!
HOW TO APPLY:
Ensure we have your resume and profile on file (you only have to do this once): squamish-jobs.com/apply
If you have already submitted your Resume to us, you can email talent@whistler-jobs.com about positions you wish to apply for.  You do not need to submit your resume again.
PLEASE do not contact WHISTLE directly.  Candidates must apply through Squamish Personnel to be considered.
Qualified applications received for this role will immediately be forwarded to the hiring team at WHISTLE.  Those chosen for interviews will be contacted directly.
**IMPORTANT** By applying for this role, you are agreeing to allow Squamish Personnel Solutions to represent you to our client.  Please do us and them the courtesy of replying to any emails or calls that you receive promptly and professionally even if you are no longer interested in the role.