Part Time
This position has been filled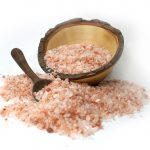 Website squamishjobs Squamish Personnel
- Perfect for moms looking to subsidize their income.
We have a rare opportunity for a motivated and friendly individual to join a small team as internal support to our manufacturing and warehouse facility in Squamish, BC. Our client has been importing high quality Himalayan crystal salt from Pakistan for over 16 years. At their manufacturing facility in Squamish they create a diverse line of edible and care products that are distributed across Canada. Ideally suited for a great team player who is self-motivated, with a positive outlook and keen attention to detail, and who shares in the appreciation of our products. Perfect for moms looking to subsidize their income.
About the Role:
Work with a wonderful small team in a calm environment.
Working hours Monday – Wednesday, 9am – 3pm.
Work in a clean and airy environment as part of a well-established family business.
Compensation based on experience.
Potential for advancement and pay increase after successful trial period.
Join a caring culture of quality, collaboration and excellence.
The Perfect Candidate:
Minimum of high school graduation.
Effective verbal and written communication skills in the English language are a must.
Organizational, dependable and problem solving skills are required.
Self-motivated, able to work independently with great time management and prioritizing skills.
Must be fit and able to lift up to 25 kg – mainly lifting together with co-worker.
Must be a friendly and caring team player.
Responsibilities Include:
Perform production, packaging, and labeling tasks as required.
Safely operate, clean and maintain production equipment including filling machine.
Accurately perform filling, packaging, and labeling of products according to HFL standard operating procedures.
Setup, adjust, calibrate, maintain, and troubleshoot equipment to meet specifications and quality standards.
Continuously monitor the quality of all materials associated with filling, packaging, and labeling in order to minimize waste or rework.
Organize and prioritize multiple tasks.
Contribute to the continuous improvement of HFL processes and standard operating procedures including help to create quality assurance procedure checklists and operations manual.
Ensure the safety of themselves and others by maintaining a safe and orderly work environment.
Uphold HFL quality, teamwork, and professional objectives in all job aspects.
Clean and sanitize production areas, equipment, and tools daily including working surfaces.
Maintain accurate records of production activities.
Work cooperatively in close-knit team environment to meet production targets.
To Apply:
Email talent@squamish-jobs.com to express your interest in the position.
Ensure your resume and profile have been submitted on http://squamish-jobs.com/apply (you only need to do this once).
Qualified applications received for this role will immediately be forwarded to our client. Those chosen for interviews will be contacted directly by our client.
**IMPORTANT** By applying for this role, you are agreeing to allow Squamish Personnel Solutions to represent you to our client. Please do them the courtesy of replying to any emails or calls that you receive, promptly and professionally even if you are no longer interested in the role.