Full Time
Part Time
This position has been filled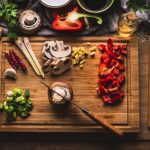 Website squamishjobs Squamish Personnel
- Want to work in a funky Cidery?
Are you looking for positive team energy and a great place to grow your culinary career while still enjoying the corridor lifestyle? Our Squamish based client creates small batch ciders and serves irresistible food from their full service kitchen. This is a great opportunity to work in a dynamic atmosphere with an awesome team. Ideal for someone with kitchen experience looking to contribute to a fun crew!
About the Role:
Work with a fun team.
Full-time or part-time flexible hours.
Fun and very social team environment with plenty of opportunity to meet new people.
Competitive base wage reflective of experience.
Excellent long-term potential for those with a passion for cooking.
The Perfect Candidate:
Preferred 1 year of related kitchen experience.
Outgoing, positive and motivated.
Some schooling or professional training beneficial.
Experience following recipes and guidelines.
Must have good knife skills and basic knowledge of kitchen equipment and appliances.
Food Safe and WHMIS certification very beneficial or can be provided.
Responsibilities Include:
Cook and prep for a busy Cidery kitchen.
Proper use and knowledge of all foodstuffs, equipment, chemicals, and procedures.
Maintain high personal standards; Wear proper attire, maintain a clean appearance and work in a safe, clean, efficient organized manner.
Work in a timely manner as much as is possible while being cognizant of the importance of every food item served to every client.
Work with a helpful, team-spirited attitude toward all co-workers.
Be aware of proper rotation of all foodstuffs and help with storage of incoming product.
Communicate between shifts and with supervisors and teammates.
To Apply:
Email talent@squamish-jobs.com to express your interest in the position.
Ensure your resume and profile have been submitted on http://squamish-jobs.com/apply (you only need to do this once).
Qualified applications received for this role will immediately be forwarded to our client. Those chosen for interviews will be contacted directly by our client.
**IMPORTANT** By applying for this role, you are agreeing to allow Squamish Personnel Solutions to represent you to our client. Please do them the courtesy of replying to any emails or calls that you receive, promptly and professionally even if you are no longer interested in the role.