Full Time
Long Term
Salary ranging from $35-$45+ /hour based on experience and certification. CAD
Salary: Salary ranging from $35-$45+ /hour based on experience and certification.

Website Squamish Personnel
A successful company that focuses on career growth and superior quality projects.
A successful home renovation and building company is looking for a strong Lead Carpenter/Site Supervisor to join their tight-knit team. Ideal for an experienced Carpenter looking to take the 'next step' in their career. If you are focused on career growth, confident and enjoy a role with independence – this will be your perfect fit. Offers plenty of perks and flexibility, excellent pay and opportunities for professional growth. Do not miss out.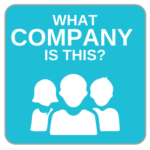 About the Role, Benefits & Perks:
Full-time, year-round career position with a successful renovation and home building company with job sites in Squamish (primarily).
40 hours per week, Mon-Friday

Generally 8am-4:30pm with flexibility based on lifestyle needs.
9-hour work days with a flex day every fortnight available.

Wages will be very competitive based on experience and certification with lots of opportunity for growth:

Starting in the range of $35-$40/hr.
Ticketed/Red Seal Carpenters start in the range of $45+/hr.

Tonnes of opportunity for career growth including excellent formal training via Project Management academy through company.
Annual wage increases and performance-based profit sharing opportunities.
Excellent, formal training, development and support program for project managers with a lot of growth opportunities.
Exciting projects, including full scale renovations and high end custom built homes.
Perks include 20cm days, 2 weeks vacation, paid sick days and more.
Weekly team gatherings with a focus on team and relationship building.
More than just a carpentry role!

The Perfect Candidate:
The ideal candidate has at least 4+ years experience in carpentry with a solid background and understanding of high end residential construction.
The ability to work and make decisions independently and efficiently with strong organizational and leadership skills.
Team player with a positive attitude and a strong desire to learn with a growth mindset.
Must have established toolkit.
Must have own truck/vehicle and valid D/L. Mileage allowance is provided.
Responsibilities Include:
Taking ownership of projects acting as the Lead Carpenter/Site Supervisor.
Working on new builds and large renovations of high end residential homes based in the Squamish area mostly.
Responsibilities include demolition, framing, forming, installations, general carpentry as well as finishing.
Client communication with a focus on superior quality and care.
Ensuring a safe worksite.

Come Live, Work and Play in Squamish with us!
Applying is Easy!
Our career matching and consulting services are confidential and FREE to job seekers – with no strings or commitments required.
Create a Profile and upload your resume here (you only have to do this once): www.squamish-jobs.com/apply
OR If you have already created a profile with us, please complete this simplified application: www.squamish-jobs.com/simple_app
Tip for Out-of-Town Applicants: If you are currently living outside the area, be sure to tell us about your plans to relocate including if you've already secured or researched local accommodation and your planned arrival date. Click here for some resources.
We will review all applications and contact candidates who have been selected for further consideration or an interview. If you would like an update on your application, please email us at talent@squamish-jobs.com or call us at 604 905 4194 ext 2.
We are your partners through the next step in your career.