Full Time
Part Time
This position has been filled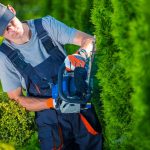 Website squamishjobs Squamish Personnel
- Grow your talent with one of the best!
Grow your talent with a company that is invested in team growth and leadership development. We are currently looking for amazing crew additions for our client's Sea to Sky Landscape Construction and Maintenance team. This company is renowned throughout the lower mainland and the sea to sky as one of the best and they pride themselves on quality landscape work from a friendly and reliable team. Ideally suited to someone with industry experience with a positive outlook and a 'can do' attitude.
About the Role:
Work as part of an incredible team.
Competitive pay in the region of $20-$25 ph, with overtime potential.
Benefits package for all employees.
Opportunity to advance within the company.
Training provided, both internal and external.
The Perfect Candidate:
Someone who brings great hustle and attitude to work.
Who has a focus on safety, quality and efficiency.
A positive outlook and a 'can do' attitude.
A great communicator and self motivated.
Flexible and adaptable to all situations.
Experience is an asset.
Industry certifications are an asset.
Valid driver's license with a clean record.
Responsibilities Include:
Residential and Commercial/multifamily landscape installations.
Landscape maintenance services.
Safe operation of landscaping tools and equipment.
Working as part of an efficient team.
Working without supervision as required.
Variety of jobs as required to ensure the success of the team.
To Apply:
Email talent@squamish-jobs.com to express your interest in the position.
Ensure your resume and profile have been submitted on http://squamish-jobs.com/apply (you only need to do this once).
Qualified applications received for this role will immediately be forwarded to our client. Those chosen for interviews will be contacted directly by our client.
**IMPORTANT** By applying for this role, you are agreeing to allow Squamish Personnel Solutions to represent you to our client. Please do them the courtesy of replying to any emails or calls that you receive, promptly and professionally even if you are no longer interested in the role.