Part Time
This position has been filled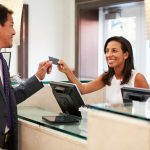 Website squamishjobs Squamish Personnel
Flexible, part-time schedule with a nice team.
Advanced Storage Centres, is looking for a Customer Storage Representative to join their team in Squamish. Ideal for a friendly, helpful customer service professional looking for part-time, flexible hours. Offers a competitive starting wages and access to benefits.
About the Company:
Squamish Self Storage is committed to delivering consistently excellent customer service, we are dedicated to making our customer's storage experience as smooth and straight-forward as possible. Celebrating 30 years in business, now with 6 locations including downtown Squamish. Read more about the company here: advancedstoragecentres.com
About the Position:
Part-time permanent position around 3 days a week with flexible schedule.
Reasonable working hours – 8 hours shifts between 8:30 am and 6:00 pm. Facility is in operation 7 days a week.
Completive wage starting in the range of $17/hour with room for growth
Great benefits including medical, dental and vision care and an employee assistant plan.
Professional development opportunities, great employee culture and an employee storage locker discount.
The Perfect Candidate:
We are seeking a positive, enthusiastic, and energetic individual to compliment our existing team.
Minimum of one year experience applying exceptional customer service skills are required.
Exceptional customer service and relationship building skills.
Completion of courses related to business, technology, are an asset.
Excellent listening, verbal communication, call control, and computer skills.
Must have the ability to multitask and embrace changes, both anticipated and unexpected
Sales skills are a definite asset.
Physical ability to lift to 20 pounds and perform a variety of cleaning duties such as sweeping, cleaning, and lifting storage locker doors.
Self-starter who takes initiative to obtain solutions and works collaboratively within a team environment.
Proficient computer skills, knowledge of MS-Office, keyboarding.
A valid drivers license and vehicle is required.
Responsibilities Include:
Providing prompt, courteous service in person and on the telephone.
Leasing storage units within the facility.
Providing information and advice according to customer needs.
Promote and sell packing and moving supplies.
Resolving complaints in a professional manner and escalating when necessary.
Performing basic cleaning enough to ensure the facility is inviting.
Maintaining a professional appearance and demeanor (uniform is provided).
Recording payments and other customer activity.
Balancing of cash float and petty cash, and preparing bank deposits.
Being proactive and pitching in where needed.
How To Apply:
Our career matching and consulting services are confidential and FREE to job seekers – with no strings or commitments required.
Ensure we have your resume and profile on file here (you only have to do this once): www.squamish-jobs.com/apply-for-work/
If you have created a profile with us already, please email us at info@squamish-jobs.com letting us know you are interested this position.
We will review all applications and contact candidates who have been selected for further consideration or an interview. Due to time constraints, we may not be able to contact all applicants – but we will try! If you would like an update on your application, please email us at info@squamish-jobs.com or call us at 604 905 4194 ext 4.
We are your partners through the next step in your career.