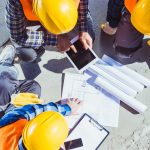 Website squamishjobs Squamish Personnel
Great pay, plenty of perks and opportunity for growth.
A successful home renovation and building company has an opening for a Project Manager. Ideal for an experienced trades person looking to take the 'next step' toward ownership or partnership. Offers plenty of perks, excellent pay and opportunities for professional growth .
About the Role, Perks and Benefits:
Full-time, year-round career position with a successful renovation and home building company with job sites in Whistler (primarily) and Squamish.
40 hours per week generally Mon-Friday 8am-4:30pm with lots of flexibility.
Base wage will be very competitive based on experience with lots of opportunity for growth starting in the range of $37-$45/hr. Top candidates with the right experience can start in the range of $50/hr.
Annual wage increases and performance-based profit sharing opportunities.
Excellent, formal training, development and support program for project managers with a lot of growth opportunities.
Potential to earn up to $100,000 per year in this position long-term.
Perks include 20cm days plus the ability to pick your own team and design your own schedule.
The Perfect Candidate:
Must display a positive attitude, strong desire to learn and a growth mindset.
The ideal candidate will have a solid background in construction and understanding of drawings, trades, building standards, processes etc.
Prior experience in a similar role preferred. Junior candidates with at least 2-3 years of construction experience will also be considered.
Leadership and team management abilities.
Post-secondary education in related field is an asset.
Strong oral and written communication skills (English).
Strong organizational skills with the ability to multitask.
Strong understanding of construction industry, processes, trades and tools.
Must be ready to commit to a minimum of 2 years in the role.
Ability to make decisions independently and in a timely manner.
Strong computer skills and proficient in Microsoft Office (Outlook, Word, Excel)
Must have own truck/vehicle and valid D/L. Mileage allowance is provided.
Responsibilities Include:
Overseeing and taking ownership of multiple construction and renovation projects.
Following a prescribed building process and ensuring projects adhere to plans & specifications.
Organizing, scheduling and supervising sub trades and workers.
Client communications, updates and concerns.
Managing budget and quality controls.
Coordinating supplies, issuing POs and coding project invoices.
Jumping in and assisting workers and trades wherever needed.
Coordinating permits and inspections with the municipality.
Ensuring a safe worksite.
Overseeing and supporting labourers and carpenters.
Preparing and managing contracts.
To Apply:
Our career matching and consulting services are confidential and FREE to job seekers – with no strings or commitments required.
Tip for Out-of-Town Applicants: If you are currently living outside the area, be sure to tell us about your plans to relocate including if you've already secured or researched local accommodation and your planned arrival date.
We will review all applications and contact candidates who have been selected for further consideration or an interview. Due to time constraints, we may not be able to contact all applicants – but we will try! If you would like an update on your application, please email us at info@whistler-jobs.com or call us at 604 905 4194 ext 2.
We are your partners through the next step in your career.