Full Time
Long Term
Part Time
Temporary
This position has been filled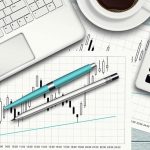 Website LandSea Camp Services
- great local company!
LandSea Camp Services, a workforce housing and catering company, is looking for a detail-orientated and experienced AP/AR Accounting Clerk to join their team at their Squamish office.  Offering a competitive salary and flexible work week of 20 to 40 hours per week.  This is a great opportunity for someone with accounting experience who is organized, efficient and professional.
About the Role: 
Temporary, Part-time, Hourly – 3 to 6 month contract.  May become permanent upon completion of contract term.
20-40 hour per week working in-office.
Hourly Wage Rate: $18-$23 per hour dependent on skills, education, and experience.
Start date: Monday, November 30, 2020.
The Perfect Candidate: 
1-2 years experience as an AP Accounting Clerk, bookkeeper, or similar accounting role.
Accounting Certificate/Diploma or other Accounting-related courses preferred.
Ability to work efficiently and enter high volume of AP invoices: 100-200 bills per day.
Strong attention to detail and accuracy.
Experience with Quickbooks accounting program a must, and preferably Premier Contractor edition.
Proficiency in computer applications such as Word, Excel, PowerPoint, Outlook, etc.
Strong organizational skills.
Capacity to work independently.
Professional and courteous attitude and work manner.
Proficient in Microsoft Office (Excel, Word and Outlook).
Ability to handle pressure, manage competing demands, meet deadlines and maintain efficiency.
Excellent verbal, written and interpersonal skills.
Responsibilities Include: 
Enter AP Vendor Bills, reconcile bills to monthly statements, and reconcile balances due with vendor records.
Reconcile Bank & Credit Card Accounts.
Receiving AP vendor invoices and obtaining the appropriate authorizations for payment, confirming coding of invoices, and preparing AP cheque runs for review & authorized signatures.
Maintaining a complete and up-to-date invoice/supplier list.
Assist in managing the invoices mailbox and following up with managers to code AP bills for entry.
Prepare AR client invoices for review, update invoice tracking sheet to ensure all billings complete.
Follow up with Operations team for minor additional billings that may be applicable.
Create & send monthly customer statements, maintain AR Aging sheet, apply payments properly.
Enter inter-company billings, maintain monthly reconciliations between accounts.
Assist with ad-hoc projects & reports as requested by Accounting Manager Supports accounting operations by filing documents, reconciling statements, and running software programs.
Maintains various accounting records by making copies and filing documents as requested.
Review, reconcile, and enter Employee Expense Reports.
To Apply:   
Please email Sara Newman, HR Manager directly with your resume and cover letter at ​snewman@landseacamps.com