Full Time
Part Time
Temporary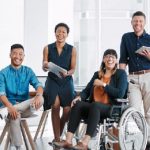 Website Squamish Personnel
- build a successful career as an Administrative Assistant
We are frequently recruiting for experienced Admin Assistants, Receptionists, Front Desk Agents, Office Coordinators and other administrative roles on behalf of many of the best employers in the Sea to Sky!

Squamish Personnel's Career Placement Specialists work one-on-one with applicants to match them with companies and opportunities that suite their lifestyle, income and professional goals. Our career matching and guidance services are FREE to candidates – there are no fees, no strings and no commitments required.
About our Potential Admin & Office Coordinator Opportunities:
Career Growth: Get your foot in the door at some of the top employers and build your administrative career.
Respected Employers: We work with all types of local businesses from legal, financial, health care and real estate professionals to hotels, events, schools and construction companies.
Year-Round Stability: Most of our clients offer year-round opportunities and full-time, regular office hours.
Flexible Schedules: Opportunities to design your own schedule; some part-time and and working from home opportunities are also available.
Top Wages: We negotiate very competitive wages on behalf of each candidate that is reflective of their experience and qualifications.
Continued Learning: Many of our the roles we have open are committed to the training of their employees as well as supporting their ongoing learning and promoting from within.
Valuable Insights : We give candidates an inside glimpse of prospective employers and allow them to be selective. Because of this, many of our placements are still thriving with the companies that we matched them with many, many years later.
Perks and Benefits: Signing bonuses, ski passes, extended health benefits, training allowances and much more are available.
The Perfect Candidate:
Prior administrative experience is preferred – the stronger the experience, the higher the wages that are offered.
Customer service experience is very beneficial.
Post-secondary education preferred.
Personable, friendly and team oriented; passionate and enjoys meeting and connecting with people.
Good communicator – verbally and written – with strong interpersonal skills.
Excellent attention to detail and accuracy when entering information.
Ability to quickly and confidently manage data entry using Excel/Word, Adobe Reader, Gmail/Google Calendar/Dropbox.
Computer savvy and able to quickly master new programs as required.
Creative thinker who will contribute new ideas for operational success.
Experience using social media and the ability to manage content is beneficial.
Highly organized; can prioritize and multi-task and work efficiently.
Must be able to work well independently without a lot of supervision.
Deadline driven and extremely organized.
Open to new ideas and systems; eager to learn and grow.
Responsibilities Include:
These positions handle routine and advanced duties for offices and professionals such as:
meeting and greeting clients;
answering incoming calls and handling customer inquiries;
replying to and coordinating email correspondence;
creating correspondence, preparing reports and documents;
organizing files, sorting mail, and maintaining records;
managing calendars, booking appointments, organizing travel;
purchasing and coordinating office supplies;
preparing invoices and client communications;
offering general staff and administrative support.
Every role is a little different and it's our job to figure out which one is right for each candidate who we we represent!
How To Apply:
Our career matching and consulting services are confidential and FREE to job seekers – with no strings or commitments required.
Create a Profile and upload your resume here (you only have to do this once): www.squamish-jobs.com/apply
OR If you have already created a profile with us, please complete this simplified application: https://www.squamish-jobs.com/simple-app/
Tip for Out-of-Town Applicants: If you are currently living outside the area, be sure to tell us about your plans to relocate including if you've already secured or researched local accommodation and your planned arrival date.
We will review all applications and contact candidates who have been selected for further consideration or an interview. Due to time constraints, we may not be able to contact all applicants – but we will try! If you would like an update on your application, please email us at info@squamish-jobs.com or call us at 604 905 4194 ext 2.
We are your partners through the next step in your career.