Full Time
$25 to $27 plus per hour depending on experience.  Happy to consider entry-level candidates. CAD
This position has been filled
Salary: $25 to $27 plus per hour depending on experience.  Happy to consider entry-level candidates.

Website Squamish Personnel
- Professional services provided are based on a solid foundation of engineering principles combined with extensive practical experience.
A local Squamish company providing avalanche expertise to organizations requiring risk assessment, mapping, engineering design and mitigation and more, is on the hunt for a Administrator to join their team.   Offering the opportunity to learn and grow, work within a great casual office environment and competitive wage ranging $25 to $27+ per hour plus depending on experience.
$100 signing bonus payable after 30-days!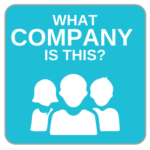 About the Role, Benefits & Perks:  
$25 to $27 plus per hour depending on experience.  Happy to consider entry-level candidates.
Seasonal position with operations running from October to May; potential for year-round available to the right candidate.
Great for someone who enjoys time off during the Summer months.
Part-time or Full-time depending on candidate preferences, 3 or 4 days per week.
Profit Sharing Program is available.
Extended health benefits/wellness benefit available after 3 months.
Casual and welcoming work environment with an office located in downtown Squamish.
Continued business growth from year to year, and are expected to continue expanding into new regions and offering additional services.  Lots of room for growth!!

The Perfect Candidate: 
Bookkeeping/Accounting experience.
Diploma or Post secondary education in related field an asset.
Administrative and/or clerical experience, computer file management.
Energetic and Self-motivated.
Attention to detail, and error correction.
Excellent computer skills including MS Office Suite and other related computer file management skills plus accounting program knowledge.
Excellent communication skills, both written and verbal.
Responsibilities Include: 
General bookkeeping tasks including Accounts Receivable, Accounts Payable, processing timesheets, expense reports, reconciling accounts.
Human Resources including helping to onboard and offboard employees.
General administrative tasks including business correspondence, answering customer inquiries via phone/email, office organization and filing.

Come Live, Work and Play in Squamish with us!
Applying is Easy!
Our career matching and consulting services are confidential and FREE to job seekers – with no strings or commitments required.
Create a Profile and upload your resume here (you only have to do this once):  www.squamish-jobs.com/apply
OR If you have already created a profile with us, please complete this simplified application: www.squamish-jobs.com/simple_app
Tip for Out-of-Town Applicants:  If you are currently living outside the area, be sure to tell us about your plans to relocate including if you've already secured or researched local accommodation and your planned arrival date.  Click here for some resources.
We will review all applications and contact candidates who have been selected for further consideration or an interview.  If you would like an update on your application, please email us at talent@squamish-jobs.com or call us at 604 905 4194 ext 2.
We are your partners through the next step in your career.