Full Time
Long Term
Part Time
Starting wage of $22 to $23 per hour depending on experience CAD
This position has been filled
Salary: Starting wage of $22 to $23 per hour depending on experience
A blend of week and weekends shifts available, 4 or 5 days per week, 9-hours per day.

Website squamishjobs Squamish Personnel
- Be a part of a dynamic team of administrative professionals working within the animal care industry.
Garibaldi Veterinary Hospital is looking for Client Care Coordinators to join their collaborative and dynamic team!  This is a great entry-level position to build your office administration skills.  Offering $22 to $23 per hour depending on experience plus monthly incentive bonuses and the opportunity to growth within the company.

About the Role, Perks and Benefits:
Full-time and part-time available.
Blend of week and weekends shifts: 3 to 5 days per week, 9-hours per day.
Hours of operation: Sunday – Tuesday/Friday & Saturday: 8AM to 5PM, Wednesday/Thursday: 8AM to 6PM.
Starting wage of $22 to $23 per hour depending on experience
Comprehensive medical and dental benefits after 3-months.
Monthly incentive bonuses.
Seasonal passes to Callaghan Valley during the Winter and Sea to Sky Gondola in the Summer.
Supportive leadership and management with opportunities to grow.

The Perfect Candidate:
1 to 2+ years experience as a Receptionist or Administrative Assistant is preferred.  Entry-level candidates welcome to apply!
Professional and provides exceptional customer service.
Team player and willing to jump in where needed to ensure front desk operations run smoothly.
Proficient in a variety of computer systems including MS Office Suite and client management systems.
Focused and motivated self-starter who takes initiative and has an overachieving and 'can do' attitude!
Strong communication skills; able to deal with conflict and crisis situations in a tactful and calm manner.
Highly organized with strong attention to detail; able to multitask and ensure tasks are done in a timely manner.
Enjoys continuous learning and has a thirst for growth and knowledge.
Innovative and embraces new technology and systems; learns new skills quickly.
Responsibilities include:
Greeting clients upon arrival,  handling over the counter sales and initiating/completing consultations, booking appointments, settling accounts, answering questions about products and services.
General communications include managing multiline telephone systems, texts and emails.
Opening and closing duties, keeping the reception and exam room areas clean and tidy throughout the day, cashing out, completing the daily follow up list.
Picking up extra shifts to cover holiday time and being a strong team player.
Cross-trained in all other areas of the business including lab and treatments.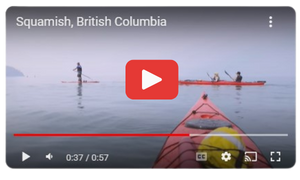 Come Live, Work and Play in Squamish with us!
Applying is Easy!
Our career matching and consulting services are confidential and FREE to job seekers – with no strings or commitments required.
Create a Profile and upload your resume here (you only have to do this once):  www.squamish-jobs.com/apply
OR If you have already created a profile with us, please complete this simplified application: www.squamish-jobs.com/simple_app
Tip for Out-of-Town Applicants:  If you are currently living outside the area, be sure to tell us about your plans to relocate including if you've already secured or researched local accommodation and your planned arrival date.  Click here for some resources.
We will review all applications and contact candidates who have been selected for further consideration or an interview.  If you would like an update on your application, please email us at talent@squamish-jobs.com or call us at 604 905 4194 ext 2.
We are your partners through the next step in your career.