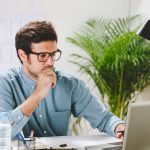 Website squamishjobs Squamish Personnel
- excellent opportunity to join a growing company.
A Squamish-based accommodation and catering company is looking for an experienced Purchasing & Logistics Coordinator to join their growing team.  Ideal for someone with a minimum 2 years Purchasing and Logistics experience, with proven leadership skills, that is systematical and confident. This individual must be self-motivated, team orientated and be able to work collaboratively with, suppliers, consultants, onsite facility team members and other head office team members.
About the Role, Benefits & Perks:
Full-time, year-round, 40 hours per week.
Salary ranging between $50,000 to $60,000 per year based on experience.
Extended health benefits.
Profit-sharing opportunities.
Access to professional development funding.
Opportunities for advancement in a growing company.
The Perfect Candidate:
2 – 5 years experience in a Purchasing and Logistics Role.
Post secondary education an asset.
Advanced skill in Microsoft Office Suite including Excel, Word, PPT and Outlook.
Ability to handle pressure, prioritize, meet deadlines and maintain efficiency.
The ability to manage supply in a diverse and sometimes challenging environment.
Knowledge of hospitality, culinary and/or facility maintenance preferred.
 Strong customer service with excellent verbal, written and interpersonal skills
Confident, outgoing and positive team player.
Responsibilities Include:
Plan, develop and implement purchasing policies and procedures.
Receive, manage and approve purchase requisitions.
Manage inventory items by verifying stock, transferring product and best utilization of existing supply.
Prepare purchase orders by validating specifications, qty, price, delivery and vendor qualifications.
Receive purchased items by forwarding orders to suppliers; monitoring and expediting orders.
Authorize and approve payment for purchases by maintaining receiving documentation, coding invoices and updating PO system.
Keeps information accessible by sorting and filing documents.
Assist department leaders, support operations and prioritize supply using proper judgement and needs assessment.
Organizing shipping manifests and ensuring all supplies are received and errors are resolved.
Maintaining clear communication between facilities and departments on critical, urgent and essential parts and supplies.
How To Apply:
Our career matching and consulting services are confidential and FREE to job seekers – with no strings or commitments required.
Create a Profile and upload your resume here (you only have to do this once):  www.squamish-jobs.com/apply
OR If you have already created a profile with us, please complete this simplified application: https://www.squamish-jobs.com/simple-app/
Tip for Out-of-Town Applicants:  If you are currently living outside the area, be sure to tell us about your plans to relocate including if you've already secured or researched local accommodation and your planned arrival date.
We will review all applications and contact candidates who have been selected for further consideration or an interview. Due to time constraints, we may not be able to contact all applicants – but we will try!  If you would like an update on your application, please email us at info@squamish-jobs.com or call us at 604 905 4194 ext 2.
We are your partners through the next step in your career.