Long Term
Part Time
This position has been filled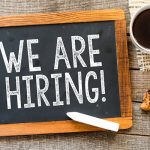 Website whistler_jobs Whistler Personnel Solutions
- Work from home!
Squamish & Whistler Personnel is still growing quickly and looking for more fabulous new additions to our core team – one who can assist with recruiting, interviewing, scheduling and coordinating our Temp Employees and Events. Our Human Resources & Talent Coordinator role is ideal for someone who enjoys a variety of HR, events, marketing and administrative tasks and likes the idea of a flexible schedule primarily working from home.
We have big dreams for the future and are looking for someone as passionate and committed as we are to making them come true.
About the Role:
Flexible part-time – 3 days a week ideally.
The role and the successful candidate will grow alongside Whistler Personnel (more hours, increasing responsibilities).
Ongoing training and coaching will be provided.
Customizable schedule that can work around other commitments. Must be able to work during 'office hours' at least 3 days a week including the weekends.
Opportunity to work from home, with team meetings in Whistler.
Additional work as a temp for WPS clients will be available often (as much as you can handle).
Competitive wage starting in the range of $19 – $20/hour for a coordinator with potential for growth.
Opportunities for bonuses, profit sharing and advancement.
The Perfect Candidate:
Excellent communication and people skills (hint: this is the most important qualification!)
At least 3 years in an admin, marketing or human resources role.
People management skills and experience are essential.
Prior supervisory experience in hotels, restaurants or construction an asset.
Experience coordinating teams and events is very beneficial.
Has an entrepreneurial spirit and lots of good ideas.
Knows how to focus on task and be efficient – especially when things get busy (as they tend to be!)
Demonstrated social media, networking and marketing talents are an asset.
Not afraid of the 'cold call' and picking up the phone to talk to people (candidates, employers, references etc)
Experienced with Google Docs, MS Office and comfortable learning new software programs (computer savvy).
Has own computer with MS Office, cell phone and comfortable home work space.
Very detailed oriented and grammatically correct in written correspondence (can catch our spelling mistakes for us!)
Enjoys working independently, a good prioritizer and self-starter
Responsibilities Include:
Assisting with the screening, hiring and scheduling for permanent career positions and our temporary workers for weekly jobs and big events.
Working with our clients to find a perfect candidates to match their business needs.
Recruiting, screening, interviewing, skill testing and evaluating candidates.
Posting creative, eye-catching job postings to social media and countless job boards.
Creative social media marketing for some of our clients.
Client and candidate communications (lots of emails and phone calls!)
Lots of administrative duties including database updates, client newsletters and job alerts.
Contributing ideas and recommending process improvements to make the business more effective and efficient for our clients and candidates.
To Apply:
Please send us your information via the our online application using the Apply for job link below (you only need to do this once).
Take a little extra time to send us a cover email to talent@squamish-jobs.com that highlights your job-specific qualifications and tells us why you think you would be successful in this role (and don't forget the attention to detail thing).
And be sure to tune into www.facebook.com/whistlerpersonnelsolutions/ for updates and to see what we are up to.