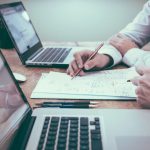 Website Squamishjobs Squamish Personnel
- Work remotely, in-office or a blend of both! 
The District of Squamish is looking for a Financial Services Specialist to join their team for an 18-month maternity leave contract with potential for long-term.  Offering  $39.76 per hour plus 12% in lieu of benefits, remote or in-office options, and working within a great learning and team environment.
Ideally suited for someone with 4 years' experience in a similar role who is personable, organized, detail oriented and loves working within a collaborative team!
This position can be fully remote or working within their office located in Squamish, BC.
About the Role, Benefits & Perks:
Full-time, 35 hours per week on a fortnight schedule.
Maternity leave contact position for 18-months.
Wage: $39.76 per hour plus 12% in lieu of benefits after probationary period.
Eligibility for Municipal Pension Plan after 1-year.
Positive and team-oriented work environment with supportive management.
Opportunity for growth and advancement within the organization.
Work remotely, in-office or a blend of both!
The Perfect Candidate:
4 years' experience at a senior accountant level preferred.
Post secondary education related to the finance industry.
Excellent interpersonal and communication skills who is comfortable working in different departments and within a team.
Motivated, self-starter who takes initiative and can work well independently.
Strong leadership skills and the ability to provide encouragement and support to staff in a positive manner.
Strong computer skills in MS Office and experience working with financial database software and electronic cash receipting systems, Unit 4 Business World is an asset.
Excellent time management skills with the ability to prioritize and manage multiple tasks.
Maintains confidentiality and complies with privacy legislations.
Self-motivated and proactive with a strong analytical aptitude.
Highly adaptable to administrative and technological changes.
Responsibilities include:
Performs complex accounting and analysis.
Maintains the general ledger, monitors and analyzes expenditures, and investigates budgetary variances.
Reviews and approves journal entries, sub-ledger adjustments, and reconciliations. 
Prepares forecasts for cash management, investing, borrowing, and long range planning activities.
Maintains financial records for development cost charges, latecomer, and other developer agreements.
Assists with the short and long term debt administration and investing activities.
Provides administration for risk management.
Assists with the preparation of operating and capital budgets.
Prepares or reviews interim financial statements and/or management reports as well as a variety of external statutory and compliance reports.
Reviews financial business processes, initiates or recommends improvements to achieve efficiencies.
Maintains the chart of accounts and assists with system security administration.
How To Apply:  
Our career matching and consulting services are confidential and FREE to job seekers – with no strings or commitments required.
Create a Profile and upload your resume here (you only have to do this once):  www.squamish-jobs.com/apply
OR If you have already created a profile with us, please complete this simplified application: https://www.squamish-jobs.com/simple-app/
Please do not reach out to District of Squamish directly; all applications must come through WPS to be considered.
Tip for Out-of-Town Applicants:  If you are currently living outside the area, be sure to tell us about your plans to relocate including if you've already secured or researched local accommodation and your planned arrival date.
We will review all applications and contact candidates who have been selected for further consideration or an interview. Due to time constraints, we may not be able to contact all applicants – but we will try!  If you would like an update on your application, please email us at info@squamish-jobs.com or call us at 604 905 4194 ext 2.
We are your partners through the next step in your career.