Full Time
Long Term
This position has been filled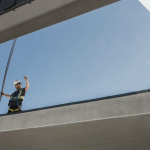 Website squamishjobs Squamish Personel
- Become apart of team who is making our planet a little greener!
An exciting opportunity has arrived in Squamish for people looking to be a part of positive change and innovation. Construction and production at Nexii's new Squamish-based production facility has begun and they are now expanding their dream team! Build a career with a progressive and inspirational company, right here at home.
Positions Available:
Labourers & Apprentices – no experience necessary
Production / First Aid Crew – with minimum Level 2 OFA
Junior / Apprentice Carpenters – looking to learn & grow their skills
Experienced Carpenters / Form Builders – with min. 2 years experience
Concrete Pourers and Finishers – with related experience.
Finishers / Painters – with an eye for detail & eagerness to learn
Crane / Forklift / Equipment Operators & Drivers – with experience
Team Leads – with natural leadership skills & strong work ethics

and more… with lots of opportunity for growth and learning as the company is committed to promoting from within.
Bonus: Student's looking for summer work encouraged to apply.
About the Role, Perks and Benefits:
Full-time, year-round (guaranteed hours)
Extremely competitive wages are being offered starting at $23.50/hour for entry level positions!
Experienced wage starting at $25 – $33 +
Higher wages for experienced tradespeople $$
$500 signing bonus guaranteed after probation period of 90 days
Schedule flexibility – 3 day weekends, every weekend!
Three weeks paid vacation to start plus paid stat holidays and sick days
Working indoors year-round within an excellent, established company
Company is growing quickly and has operating plants all over North America
Plenty of room for growth and lots of on-the job training opportunities.
Training and certifications in first aid, fork lift, crane and equipment operation will be provided
All tools will be provided plus an annual allowance for work boots
Excellent Extended Health Benefits Plan – company pays 75%.
PLEASE WATCH NEXII'S NEWEST VIDEO : https://www.nexii.com/
The Perfect Candidate:
No prior experience is required as considerable training will be provided.
Willing to commit long-term to learning and growing with the company
Basic carpentry skills with a natural tendency toward precision and accuracy are very beneficial
Eager to learn and to take training in areas identified as necessary for your position
A demonstrated ability to use basic power tools
Strong communication skills (English)
Ability to operate manual and automated equipment
Ability to follow production procedures and guidelines as instructed with accuracy,
Ability to perform quality inspections as necessary
Ability to work effectively as a team member, ensuring productivity and efficiency
Ability to lift up to 50 lbs and work while standing and moving around
Bonus points for: Certification in Forklift, Overhead Crane, First Aid, WHMIS or Lockout Tagout.
Responsibilities Include:
As a member of the Production Team, you'll have the opportunity to provide direct, hands-on contribution to the production of innovative, sustainable building system that will positively impact our planet. We'll lean on you to ensure that every production component of the building system is completed as required to the specifications provided and in a timely manner.
Work as part of a production team to manufacture, inspect and deliver Nexii products and components
Collaborate with the Lead Hand to ensure that you have the information and resources to ensure production goals and timelines are met
Respect and adhere to all organizational and standard operating procedures
Respect and adhere to all Health and Safety Guidelines
Maintain cleanliness and safe operation of equipment and report any malfunctions to Lead Hands
Ensure the final product meets the quality standards and programs of the organization
Apply Now:
Squamish Personnel is currently taking applications for these exciting positions. Career matching and consulting services are confidential and FREE to job seekers – with no strings or commitments required.
Ensure we have your resume and profile on file here (you only have to do this once): www.squamish-jobs.com/apply-for-work/
If you have created a profile with us already, please email us at trades@squamish-jobs.com with your cover letter outlining why you would be a good fit for this position.
We will review all applications and contact candidates who have been selected for further consideration or an interview. Due to time constraints, we may not be able to contact all applicants – but we will try! If you would like an update on your application, please email us at trades@squamish-jobs.com or call us at 604 398 4977 ext 1.
We are your partners through the next step in your career.
---
About the Company:
Nexii has developed an innovative, environmentally sustainable building solution that enables the rapid assembly of high-quality buildings. The whole building solution is made possible by the proprietary and patented material, Nexiite, and the Nexii design and assembly process, which together enable the assembly of sustainable, cost-efficient, and durable buildings.
CLICK HERE TO SEE A VIDEO ABOUT NEXII'S LATEST PROJECT
Our mission is to build a vibrant future for people and the planet. We have big dreams, so we place an emphasis on selecting, empowering, and collaborating with like-minded individuals who want to help bring our dreams into reality.
Corporate Culture:
We're looking for mavericks—individuals who lean in with curiosity, creativity, courage, and determination. People we can trust with our mission and who embody our Corporate Culture:
We pay attention to detail and take pride in the work we do.
We value input from others and are eager to learn to improve ourselves and our skills
We are self-directed and can execute our responsibilities without being told what to do.
We work well with others and are respectful and encouraging to them while accomplishing the task at hand.
We are capable of working in changing and chaotic situations with the capacity to help bring order and structure.
We communicate solutions, problems and ideas to the appropriate people in a respectful way.
We are committed to a safe workplace and following safety protocol is important to us.
We value people and are passionate about a positive work environment and building a better planet for our families and others.
We believe that diversity of thought and experience fuels innovation. In keeping with this belief, we do not discriminate on any basis. We encourage all qualified candidates to apply.
Are you ready to join Team Nexii?