How it Works
To post a job ad on our job board, each company starts with a powerful Triple Black Ad Pack which includes:
A Company Job Listing advertising your job and company on squamish-jobs.com for an initial 30 days.
Social Media Ad Campaign including posts to our Facebook and Instagram pages plus loads of local FB groups and job boards.
Targeted Job Alert to our candidate database of over 4,000 local candidates who are seeking new opportunities.
Bonus Job Board Inclusions such as the powerful Google Jobs
Login Access to post new jobs or update existing posts as often as you want.
Quick Apply Links so candidates can either apply directly to an email you provide or fill out a Simple Application that forwards to you.
| | |
| --- | --- |
| Triple Black Ad Pack featuring a single job at a time | $295 |
| Upgrade: Triple Black Multi Pack with several jobs in one listing | $495 |
| *Launch Promotion* For a limited time, buy a Triple Black Ad Pack and upgrade to a Multi-Pack for free | |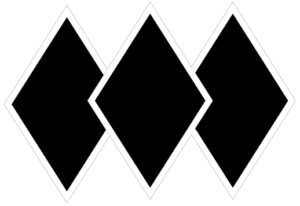 Advertise one job or all of your jobs.
Post them for one month or an entire season.
Enjoy extra lifts and fresh pow or just a single run.
The choice is yours!
Extended LIFT Packages
After the initial month, which is included in the Triple Black Ad Pack, you can renew your ad on squamish-jobs.com on a month-to-month basis for $50 per month or book a Seasons Pass for $200 and save! You will have login access to change your job posts and decide which job or jobs you'd like to feature on our job board.

Want Fresh POW?
Have a new job that you'd like to promote to the job seekers in our database? or with a powerful social media ad campaign?  Need some help reworking your job post?  We offer several a la carte services designed to give your jobs an extra LIFT and more POW including:
Consultation with a Recruiting Specialist including a wage review and Pro Tips to make your job post POP!
Extended Social Media Ad Campaigns including our Facebook and Instagram pages plus loads of local FB groups and job boards.
Extra Targeted Job Alerts to our candidate database of over 4,000 local job seekers who are interested in new opportunities.
Plus you can Jump in the Express Line!   Let us save you time by expanding your reach and posting ads to even more Job Boards for you including the Chief, Pique, Craigslist, Indeed or the Canada JobBank.
---

POST YOUR JOB LISTING HERE!