Looking for Talent

OUR EXPERTISE
Squamish Personnel Solutions has the perfect blend of experience, personality and local knowledge to embody a highly efficient, results-oriented employment agency for Squamish, Whistler and Pemberton.  Locally owned and operated since 1995, we use our in-depth knowledge of the Sea to Sky business corridor to effectively match employer to employee.
Our clients deserve top talent – and we get it for them!

OUR FOCUS
With a commitment to maximizing our effectiveness and a focus on doing what we do best, we only offer services that we know we consistently deliver  exceptionally well: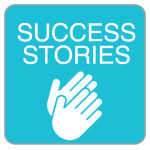 ---
LONG-TERM & PERMANENT EMPLOYEE PLACEMENTS
Our Commitment:  Our commitment is to facilitate a natural fit between employers and candidates.    Squamish Personnel is in the business of recruiting 365 days a year and maintains an extensive database of talented professionals who live and work in the Squamish, Whistler and Pemberton communities.  Our resume bank has hundreds of applicants including active and passive job seekers that might miss your ad but would consider the right opportunity if it landed in their inbox.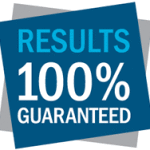 Our Guarantee:  We are always determined to get it right the first time with every permanent placement that we do.  But on the off chance that something goes wrong within 60 days of your new employee's start date, we will find a replacement free of charge.
Squamish Personnel saves you countless hours of work, stress and time as well as advertising costs by doing all of the hard work for you!
The Value We Deliver:  The cost of a bad hire can be a staggering $10,000 or more.  Can you afford to hire the wrong person?  Our clients spend their time talking to  ONLY qualified, interested applicants who fit with their unique culture.  Squamish Personnel does the rest:
Recruiting Campaign: Promote the position on the most effective job boards including our own plus the Pique,  Craigslist, Indeed, WorkBC, Go2HR & Squamish Chamber.
Social Media Campaign:  Post, share, advertise and promote the position across social media channels including Facebook, Instagram, and Twitter .
Database & Networking:  Dig through our extensive database of candidates, our industry contacts and back-channels to source the very best applicants.
Screening of All Applicants: Review every application and respond to each inquiry.
Interviews: Interview as many applicants as it takes to tick all of the boxes that fit our client's needs.  This is really where 20 years of expertise comes in handy  – we dig past the surface & get to the core of each applicant.
Skills Testing: Administer relevant skills testing covering computer proficiency, spelling, grammar, accounting and more as required.
Professional Guidance:  It can be invaluable to get a 2nd opinion before adding an employee to the family.  We also assist you with crafting job descriptions, offer letters, employee contracts and more.
References & Information Verification: Interview past employers and report the findings.
Confidentiality: Candidates are not told who the prospective employer will be until the final interview stages which allows employers to find new employees privately when they need to.
Communications: We update candidates on the process and notify them when a role has been filled.

Our Specialties:  In a market where top talent is scarce, we take pride in being able to source out the star that fits your culture no matter what the role.  That said, over the years Squamish Personnel has become a specialist in accounting, sales, administrative, management, culinary roles and executive placements. 
---
TOP TALENT RECRUITING AND SCREENING SERVICES
Two of the most time-consuming and tedious tasks of the hiring process are advertising each job opening on multiple websites and screening every application that comes in.    With that in mind, Squamish Personnel is pleased to offer 2 new service packages designed to save local businesses countless hours and headaches:
Top Talent Recruiting and Screening Service:    
Designed for businesses looking for fast results and only the cream of the crop, our Top Talent Recruiting Service  gives clients all of our job posting and recruiting services, access to our database plus initial screening of applications  to ensure that they meet.
For an affordable one-time fee of $795 (costing less than 2-3 weeks of display ads in the paper)  Squamish Personnel sends clients a pre-screened short-list of only the most qualified candidates  – saving time, work, headaches and the costs of recruiting and screening candidates.  Plus we guarantee our results – if you don't find the perfect match among the candidates we selected, let us know and we'll send another batch until the role is filled!
Recruiter Booster Job Posting Service
Designed for hard-to-fill entry level positions that require frequent recruiting, our new Recruiter Booster Job Posting Service saves businesses the time-consuming tasks and expense of  posting each job opening on multiple job boards and websites – which quite often don't bring in enough quality local candidates.    Simply post  a listing on Squamish Personnel's Job Board  using our quick and easy  online job posting form and we will give your Job Post a big BOOST:
POST it to the corridor's most effective job boards including Squamish-jobs.com, Pique,  Craigslist, Indeed and  WorkBC job boards.
PLUS we will run a snappy recruiting Social Media ad campaign on your behalf that highlights the most attractive aspects of the role and your company.
PLUS we will send out a job alert to the thousands of local candidates in our extensive database who are currently seeking new employment opportunities.
AND we will fill up your inbox with applications and resumes for the next 2-3 weeks for a one-time fee of $475.