Squamish Personnel's career matching and consulting services are confidential and FREE to candidates – with no strings or commitments required.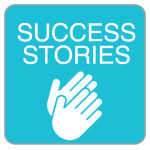 Our commitment is to facilitate a natural fit between employers and candidates searching for the right career opportunity that aligns with their lifestyle in the Sea to Sky corridor.  We have been helping talented professionals find their dream jobs for over 20 years.
How We Work With You
Since 1995, we have cultivated strong relationships with employers and employees through honest communication and clear understanding.  Squamish Personnel provides you with the inside details on career opportunities so that you can select the role that best fits your qualifications and personality as well as your lifestyle and career aspirations.  We take the time to get to know your goals, personality, skills, aspirations and the unique qualities that brought you to our fabulous Squamish playground.
We read every application as it comes in to determine if it is a good fit for a current job opening.  If it is, we contact that candidate and arrange an interview.
There is never any cost to the job seeker for our services.  We are paid by employers to find them great people and work as an extension of their HR team.
We stay on top of all of the current job listings for Squamish, Whistler and Pemberton and regularly approach employers when we have a strong candidate in our database for a posted position.
Each time we receive a new job order from an employer, our first step is to search our database for qualified candidates.
When we recruit for a new role, we usually do not publish the identity of our clients to avoid confusion around the application process.  Our clients have asked us to take the project off their plates so we don't want them to get bombarded with inquiries or applications – that's our job!  We are usually more than happy to give this information during the screening and interview phase of the hiring process so that a candidate can decide if the employer we are representing would be a good fit for them.
We offer resume and interview coaching, tips and resources to help you articulate your strengths, understand your limitations and truly put your best foot forward .
---
Long Term Permanent Positions
Our goal is to enable you to achieve career success and to 'fast track' you to where you want to be.  We will only match you with potential employers who suit your lifestyle, personality and income requirements so you know when meeting with potential employers that the job is a potential fit.   No wasting time.  No surprises!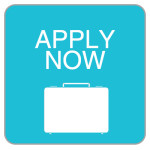 While we take pride in being able to work with any and every local business to find them top talent that fits with their needs, over the years Squamish Personnel has become a specialist in accounting, sales, hospitality, administrative, management and executive level placements.  We also often handle the hiring of  front-line or entry level positions in hotels, restaurant or retail establishments.
If you are interested in hearing about positions we have available in your field, either now or in the future,  please send us your information and resume and be sure to outline exactly what you are looking for – even if you are only casually looking.  You never know when that perfect role might come up!   
---
Looking for the Perfect Side-Hustle?  Sign Up for Temporary or Short-Term Employment
There are many reasons to consider temporary work.  Perhaps you're looking for supplemental income?  Filling in time?  Have one day, one week or one month to spare?  Between seasonal work?  Enjoy variety and flexibility?   We can connect you with the corridor's top employers and provide work that suits your skills, lifestyle and schedule.
If you would like to be alerted when we have temp or short-term opening in your field, please send us your information and resume and be sure to outline exactly what you are looking for.  We send out job alerts to qualified candidates in our database as we receive them on a regular basis.
To view some of our current temp opportunities CLICK HERE or  visit our JOB BOARD HERE.
BENEFITS OF TEMP WORK:
TYPES OF TEMP WORK WE OFFER:

Income – earn extra money.

Variety – perform different jobs at different companies.

Flexibility – work when you want.

Experience – improve your skills or learn new ones.

Make Contacts – meet prospective employers & show them what you've got to offer

Hospitality and Restaurant Work.

Events / Conferences / Trade Shows

Short-term management and administrative contracts.

Daily and weekly shifts to cover staff shortages, peak times, vacations, sickness and maternity leaves

Contract work for a wide range of special projects
We are your partners through the next step in your career.