Full Time
Part Time
Seasonal
Temporary
This position has been filled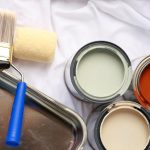 Website squamishjobs Squamish Personnel Solutions
- Shifts available for experienced painters in Squamish & Whistler!
The Sea-to-Sky is full of painting opportunities that need experienced painters like YOU today! Are looking for extra income? Want to secure a full time gig? Whatever your situation, we have temporary, part time AND full time employment opportunities available – create the schedule that works for you today and get in touch!
POSITION: Experienced Painters

DATES: Various Mon-Fri.
HOURS: Flexible start times – usually around 8am or 9am for 8 hours.
LOCATION: Indoor and outdoor sites in Squamish, Whistler & Pemberton.
DUTIES INCLUDE: Interior and exterior painting and prep of commercial buildings and homes. Working on ladders or on aerials. Assisting with moving materials, site setup, cleanup and pitching in where needed.
SKILLS / QUALIFICATIONS REQUIRED: Minimum 1-2 years experience painting professionally is preferred but not required. Fall arrest training or aerial platform operating ticket is an asset. Physically fit, mobile and able to lift heavy loads (30lbs) and work on your feet for the duration of shift. Friendly, hard-working and happy to pitch in where needed.
WAGES: $26-$33/hr + 4% vacation pay
Squamish Personnel uses a progressive pay system that awards pay increases based on the number of Successful Shifts completed. The more you work with us, the more you get paid per hour and many shifts include extra bonuses per hour. Ask us for more details!
Experienced Junior Painter (2 yrs+ experience)
Proby (Tier 1) = $26hr to start
Regular (Tier2) = $28/hr after 10 Successful Shifts
Hero (Tier 3) = $29/hr after 20 Successful Shifts
Skilled Painter (3 yrs+ experience)
Proby (Tier 1) = $30hr to start
Regular (Tier2) = $32/hr after 10 Successful Shifts
Hero (Tier 3) = $33/hr after 20 Successful Shifts
PLUS EXTRA $2-$4/HR FOR SUPERHERO AND HOLIDAY BONUSES!
Successful Shifts = be on time, work hard and make our clients happy. These can be in any temp position with Squamish Personnel.
---
SIGNING UP IS SO EASY!
If you want more information, or if you're ready to sign up, you can get in contact in one of three ways;
Submit your resume and/or qualification details, see APPLY FOR JOB link below (you only need to do this once)
Email info@squamish-jobs.com with any questions.
Or call 604 905 4194 ext 1 to speak with us directly!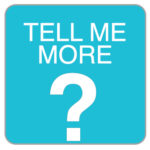 ---
WHY SIGN UP FOR TEMP WORK?
Are you looking for supplemental income, or have extra time to spare between other work? If you enjoy the flexibility to call the shots on when and where you work, temp work is for you!
Squamish Personnel has regular temp job opportunities for labourers, housekeepers, servers, landscapers, administrators, and much more. A quick call will have you set up with our mobile app that allows you to see and sign up for any shift you like! It's that easy!
We can provide work that suits your skills, lifestyle and schedule! It's all about what's right for YOU, so get in contact and let's find out exactly what that is. Our career matching and consulting services are confidential and 100% FREE to candidates – with no strings or commitments required.
REWARDS – REWARDS – REWARDS!

This summer, more than ever, we are rewarding our team for helping out with $1000 Cash or Seasons Passes, Superhero Bonuses, Signing Bonuses and Referral Rewards!!
CLICK HERE for more info